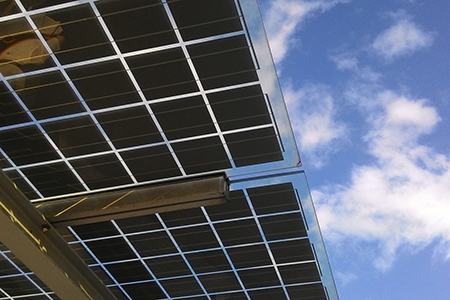 A growing number of homeowners are powering their homes with solar energy—in fact, rooftop solar power grew over 60 percent in the last year. Considering solar for your home? Consult these resources from the Interstate Renewable Energy Council (IREC):
Be Solar Smart Checklist
www.IRECUSA.org/consumer/checklist.pdf
The IREC's Be Solar Smart Checklist outlines questions consumers should ask themselves and other parties involved in the process in order to assure a fair deal and safe installation.
Clean Energy Consumer Bill of Rights
www.IRECUSA.org/consumer/bill-of-rights.pdf
The IREC's Clean Energy Consumer Bill of Rights lays out the standards consumers should expect from parties involved in the process. It addresses issues such as advertising, contractual transparency, privacy, safety, warranties, and more.
Resources are available from other organizations in the industry, as well. This information, found at www.IREACUSA.org/consumer-protection/consumer-resources/, includes:
• Residential Consumer Guide to Solar Power (Solar Energy Industries Association)
• "When Going Solar, Should You Lease or Buy? The Pros, Cons and Costs of Installing a Solar Photovoltaic System" (Consumer Reports)
• A Homeowner's Guide to Solar Financing: Leases, Loans and PPAs (Clean Energy States Alliance and the Department of Energy's Sunshot Initiative)
• Database of State Incentives for Renewables and Efficiency (DSIRE) (North Carolina Clean Energy Technology Center)
• North American Board of Certified Energy Practitioners (NABCEP)
"After a home, a solar system could be one of the biggest investments a consumer makes," says Shannon Baker-Branstetter, policy counsel for Energy and Environment, Consumer Reports. "It's important for consumers to have independent information to guide them through the process to make sure reality meets their expectations and benefits of installing solar are realized."
Source: Interstate Renewable Energy Council, Inc. (IREC)
For more real estate information, including a FREE Home Market Analysis, please contact me at SUE.BROWNSMITH@LongandFoster.com or on my mobile phone at 3048392013.
Reprinted with permission from RISMedia. ©2016. All rights reserved.